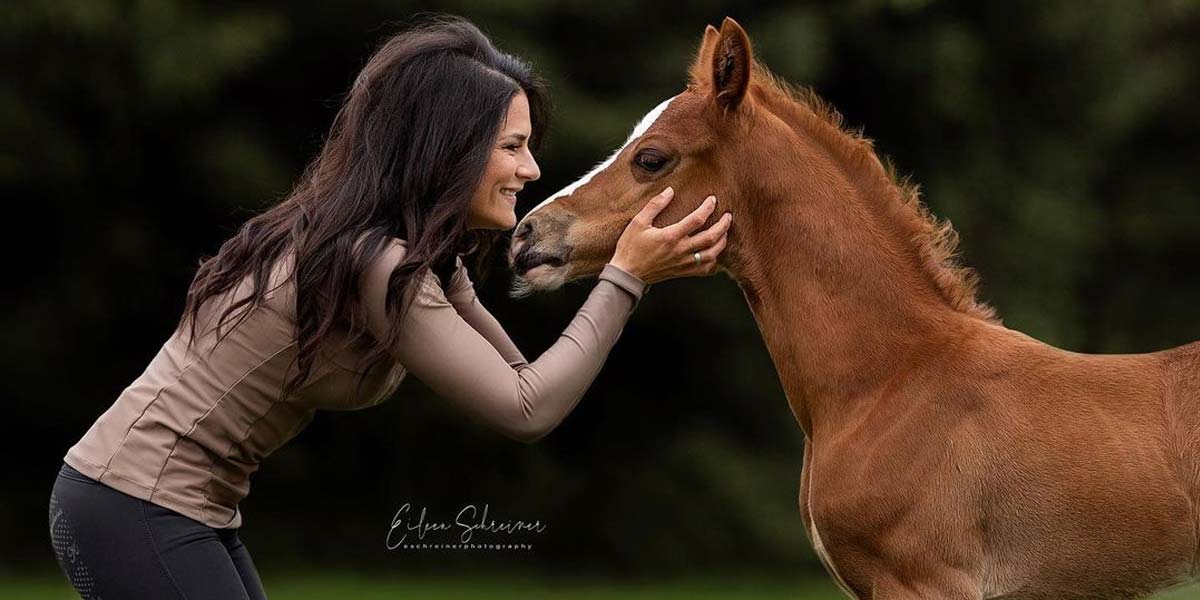 Beatrice Mary: horse lover, stable building, training & care
A source of inspiration for all horse lovers – Beatrice Mary. As a top-notch horse influencer, she shares her passion for horses, riding, stable building and breeding in an impressive way with her growing community. Think Beatrice is a perfect fit for your brand and you're up for a collaboration? You can get in touch with us here: Contact.
Around the topic of horses: What all belongs to it?
Beatrice Mary shows her followers the everyday routines with the horses. From feeding to grooming, she lovingly shows how she takes care of her four-legged friends. She also reports about her new acquisitions and informs about the health conditions of the horses. Here, her followers can learn a lot about different disease patterns or preventive measures.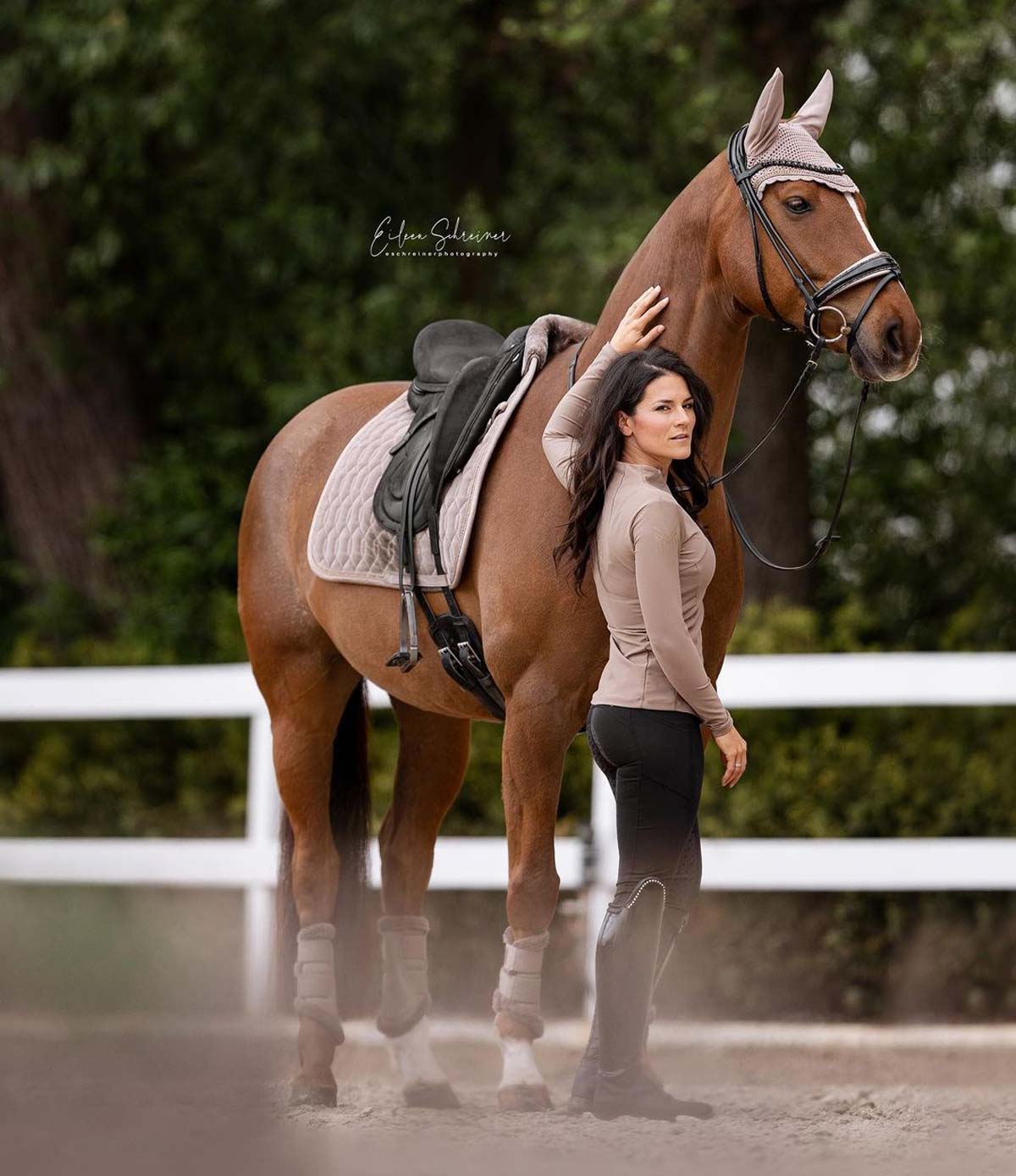 Stable construction and renovation: a home for the four-legged friends
Especially on YouTube, Beatrice Mary takes her community on exciting projects such as barn building or renovation work. With her charming and lively manner, she lets her viewers participate in the progress at first hand, giving valuable tips and advice along the way. Her expertise and experience make her a trusted source when it comes to creating the best environment for horses.
Products around the horse: Beatrice knows the best!
Besides sharing her own experiences, Beatrice Mary also presents what she considers to be the best products for horses. Be it saddles, brushes, clothing or feed – she tests them thoroughly and recommends with conviction. Her honest and knowledgeable recommendations make her a reliable source of information for her loyal community.
Insights into Training & Education: Exciting Tips and Techniques
But Beatrice Mary goes a step further by providing insights into the training and education of her horses. She demonstrates various techniques when riding, explaining the subtleties that are important for a successful partnership between man and horse. Her followers benefit from her in-depth knowledge and can develop their own horse handling skills.
TikTok Content: Inform without losing the humor
Last but not least, Beatrice Mary proves on TikTok her talent for entertaining video clips about horses. With her unique humor and love for horses, she puts a smile on her viewers' faces and creates a pleasant atmosphere in which horse lovers alike can find themselves.
A heart for horses: Beatrice Mary accompanies and advises community
Beatrice Mary is undoubtedly an impressive influencer who has taken the hearts of her followers by storm. Through her passion for horses, her expertise and her authentic nature, she creates a strong connection with her community. Anyone looking for valuable tips, informative insights, and a dash of entertainment about the world of horses will find Beatrice Mary the perfect companion.
Instagram, TikTok & Co.
You want to be inspired by Beatrice? Then take a look at her social media channels.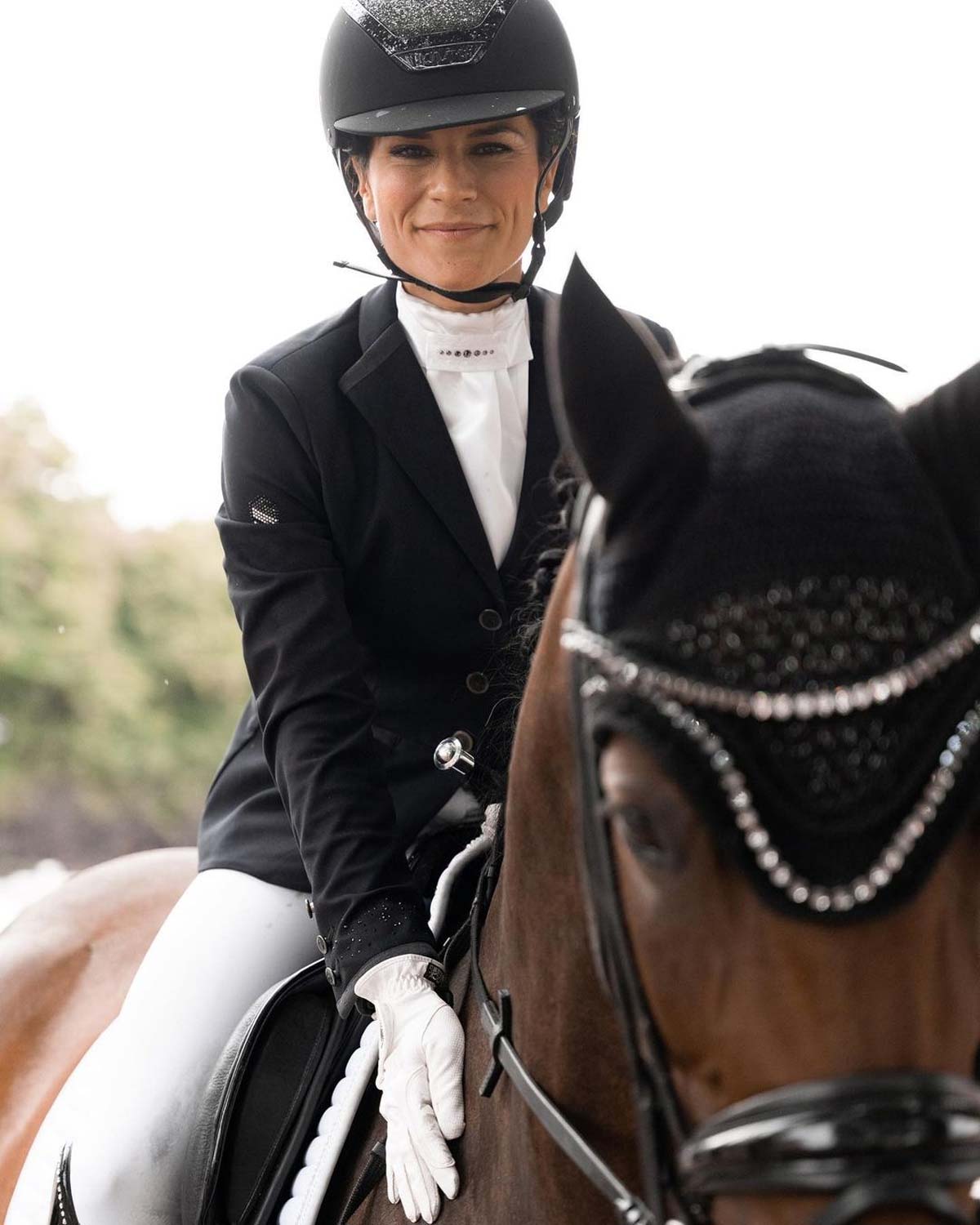 https://cmxcreator.com/wp-content/uploads/2023/06/beatrice_mary-featured-image-horse-smiling.jpg
600
1200
q
/wp-content/uploads/2023/01/cm-creator-influencer-marketing-tiktok-instagram-youtube-logo-web-black.svg
q
2023-08-06 10:05:55
2023-06-30 10:07:38
Beatrice Mary: horse lover, stable building, training & care