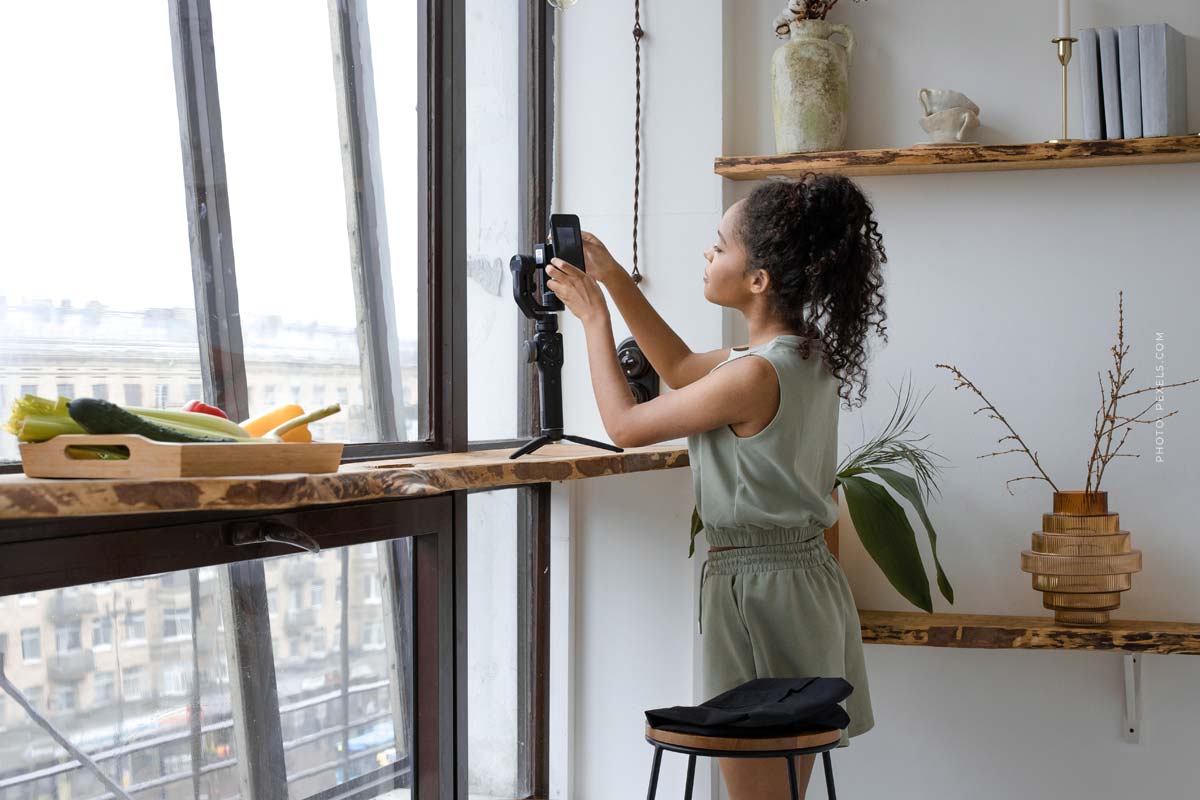 TikTok Shop: Marketing, product, reach – Create now and benefit from the first mover advantage!
in Marketing
In the world of digital marketing and social media, there are always exciting developments that offer new opportunities for businesses and content creators. One of these exciting developments is the launch of the TikTok Shop, which allows businesses to sell products directly through the TikTok platform. Following the success of Instagram Shopping, TikTok is now also taking the in-app sales route for creators. We take a look at this emerging marketing opportunity and the benefits it can offer.
TikTok Shop – A revolution in e-commerce
TikTok, the popular social platform for short videos, plans to launch the TikTok Shop, which has already successfully launched in other countries and is expected to be available in Germany in the next quarter. This launch promises to revolutionize the shopping experience on TikTok and opens up exciting opportunities for businesses and content creators.
TikTok: Brand new? Very briefly explained
TikTok is a popular social media platform characterized by short, entertaining videos. Users create and share videos that typically last between 15 seconds and one minute. The app offers a wide range of filters, effects and music that allow users to create creative and viral content. TikTok has built up a large user base in a short space of time and offers companies the opportunity to reach and engage their target audience in innovative ways.
The new store! TikTok introduces
The TikTok Shop will offer a wide range of features, including the ability to buy products from creators and brands directly via the app. What makes it special is the "buy with one click" option, which simplifies the entire purchase process and increases conversion rates. This means that users will be able to instantly purchase products they see in TikTok videos without having to leave the app.
Highlights from TikTok's new store system
Create a TikTok Shop and take these 8 benefits with you:
Authentic shopping experience
TikTok Shop offers an authentic and relatable shopping experience that inspires and leads to purchases through entertainment and commerce.
Trusted Creator
Creators play a critical role in building trust and influence for brands through authentic content on TikTok Shop.
Committed communities
TikTok communities drive discovery and influence culture, allowing brands to build lasting relationships with users by leveraging these existing communities.
Simple and secure purchasing
TikTok Shop revolutionizes the shopping process by providing secure checkout, order management and in-app support.
Scalable ecosystems
TikTok Shop offers support for businesses of all sizes, from logistics to aftercare, and provides the tools needed to grow.
Native purchasing methods
TikTok Shop offers three native ways to shop: Live shopping, shoppable videos and product showcasing. This allows retailers and creators to present and sell products directly in the app.
Performance analysis
TikTok Shop offers data dashboards to track performance, traffic, customer ratings and transaction data.
Affiliate program
TikTok Shop's affiliate program allows creators to monetize their content and collaborate with sellers on TikTok, opening up new earning opportunities.
Advantages for companies and creators
The introduction of the TikTok Shop will offer companies and content creators numerous advantages. Firstly, they can present their products to a wider audience and significantly increase their reach. The direct integration of the store into the TikTok platform will strengthen the bond with the TikTok community and make the sales process much easier. The ability to make quick purchases within the app makes shopping via TikTok extremely attractive to the target group.
Conclusion: TikTok Shop – Let's get shopped!
The TikTok Shop promises to revolutionize the shopping experience on TikTok and opens up exciting marketing opportunities for businesses and content creators. With a clear product marketing strategy and high-quality content, they can be successful right from the start and make the most of the advantages of the TikTok Shop. It's worth preparing for the launch of the TikTok Shop in good time to take advantage of the first mover advantage and benefit from the opportunities of this emerging marketing platform.
https://cmxcreator.com/wp-content/uploads/2023/08/influencer-instagram-tiktok-case-setting-prepare-furniture-interior-creator-blog.jpg
800
1200
W_kinski
/wp-content/uploads/2023/01/cm-creator-influencer-marketing-tiktok-instagram-youtube-logo-web-black.svg
W_kinski
2023-11-09 09:07:54
2023-11-09 09:07:54
TikTok Shop: Marketing, product, reach – Create now and benefit from the first mover advantage!