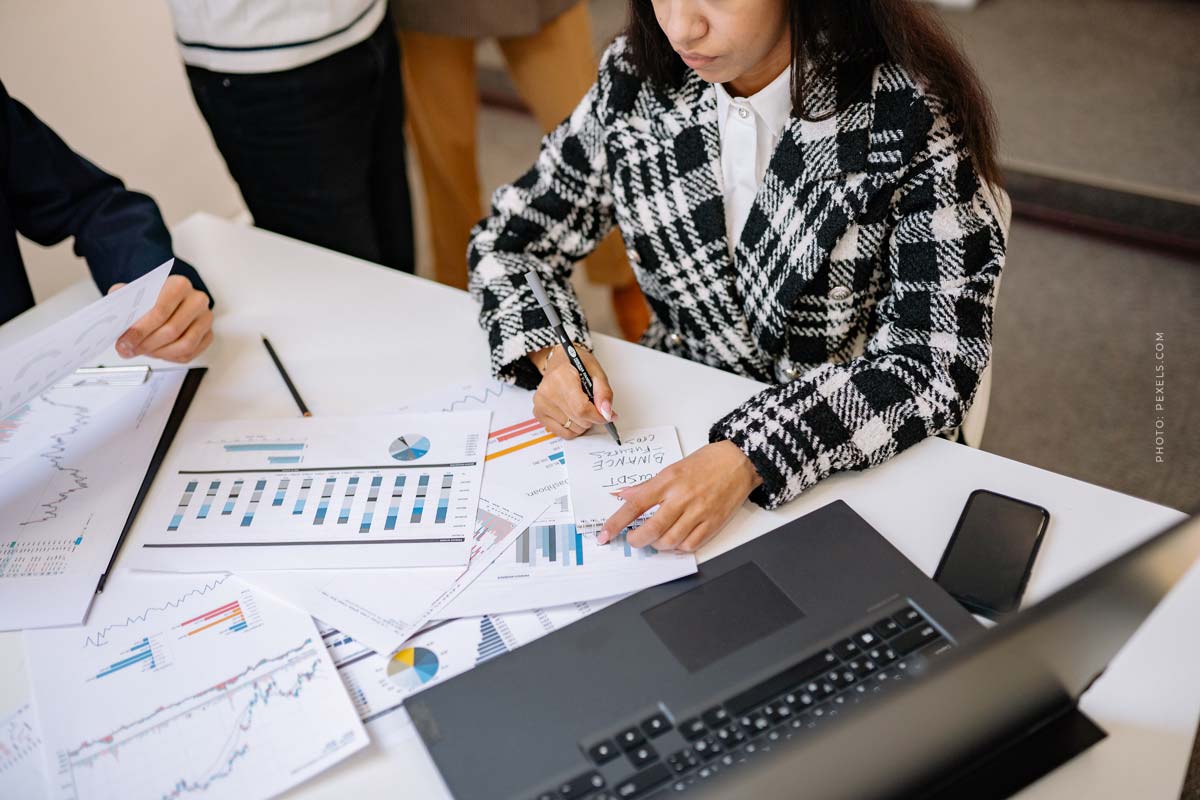 What is the benefit of having an agency with TikTok?
What are the benefits of a TikTok agency? A TikTok agency takes on a variety of services for you and helps you achieve your goals to make you and your brand more popular on TikTok. We'll give you an insight into what an agency does on TikTok and how they can help you build a successful presence on the platform.
The role of a TikTok agency
The most important thing to the question:
What is the benefit of having an agency with TikTok?
A TikTok agency specializes in helping clients plan, create, and implement their TikTok marketing strategy. These agencies have expertise in social media, content creation, and influencer marketing, and are well-versed in the mechanics and specifics of the TikTok platform.
How can a TikTok agency help you?
A TikTok agency can help you develop a customized TikTok marketing strategy and produce creative content to increase your brand's visibility on the platform and reach a larger audience.
Strategic consulting
A TikTok agency can help you develop a customized TikTok marketing strategy tailored to your specific goals and target audience. They will analyze your brand, your competitors, and your target audience to develop an effective approach that will set you apart.
Creativity and Content Creation
TikTok agencies have a team of creative experts who produce content, often in collaboration with UGC creators, that grabs viewers' attention and entertains them. From trendy dance videos to funny skits to engaging product demonstrations, they can create diverse content that gets your message across effectively.
Influencer Marketing
Agencies identify relevant influencers and arrange collaborations with them. Influencers often have a large following that can discover your brand or products, and they can help expand your reach quickly.
Campaign Management
From planning to implementation to evaluation, a TikTok agency handles comprehensive campaign management. It ensures that your TikTok marketing strategy is implemented smoothly and that your goals are achieved.
Analysis and optimization
TikTok agencies have tools and resources to analyze and optimize the performance of your TikTok Ads. Through regular data analysis, they can measure the effectiveness of your content and make adjustments as necessary to get the most out of your presence on TikTok.
Reach and growth
By working with a TikTok agency, you can accelerate your reach and growth on the platform. It helps you reach a wider audience and build an engaged community that shares and spreads your content.
Tasks of your TikTok agency
If you're looking to take your TikTok presence to the next level, working with a TikTok agency could be just what you need to succeed on the platform. From strategy development to creative and content creation to influencer marketing and data analysis, an agency can help you raise awareness of your brand, build a loyal following, and increase the chances of viral success.
https://cmxcreator.com/wp-content/uploads/2023/08/performance-marketing-agency-agentur-ad-planning-winter-campaign-report-optimization-blog.jpg
0
0
Jordan
/wp-content/uploads/2023/01/cm-creator-influencer-marketing-tiktok-instagram-youtube-logo-web-black.svg
Jordan
2023-08-02 12:51:17
2023-08-07 17:27:23
What is the benefit of having an agency with TikTok?