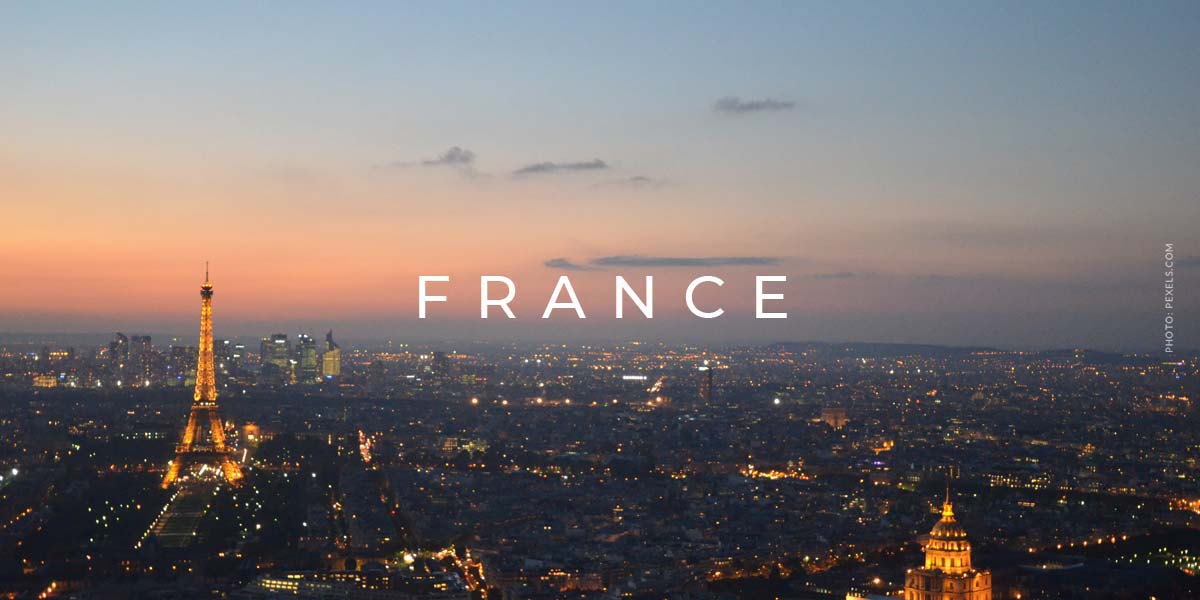 Marketing Agency France⚡ Ads, Social Media, Influencer, Campaign
With a wealth of experience as a marketing agency, we are here to help your business in France strengthen their digital presence and develop innovative social media marketing strategies that have an impact beyond the country's borders. Together with our clients, we design customized solutions for content creation, user-generated marketing, influencer collaborations, performance marketing, as well as social ads, Google Ads and native ads that not only attract attention, but also achieve excellent business results.
Marketing: TikTok, YouTube, Instagram & Co.
France's diverse culture and economic power provide an ideal platform to connect directly with your target audience via social media. Our social marketing agency not only brings expertise and practical experience to the table, but also designs marketing strategies that combine tradition and innovation.
Our mission is to bring your brand to life on social media and build an engaged community. Through our partnership, you can leverage the full potential of social media in the heart of France and achieve your business goals on an international scale.
Our services as creative marketing visionaries
We are not just a marketing agency, but a creative partner that ensures your social media marketing campaign in France is not only successful, but also sets new standards.
➡️ Content creation in France
With a mix of creativity and precision, we create engaging content that not only appeals to your target audience but also reflects the essence of France. Our content strategy aims not only to get your message across, but to make it echo in the heart of France on platforms like TikTok, Instagram, YouTube & Co.
➡️ UGC Marketing & Influencer Magic
We focus on the diversity of France and use user-generated content (UGC) to actively involve your customers in your marketing story. UGC strengthens brand loyalty and authentically conveys your products and services. A diverse approach to carry your message through the streets of France.
â¡ï¸ Performance – In the fast lane
Through data-driven performance marketing, we deliver your marketing goals in France at a pace that reflects France's economic strength. Targeted targeting and continuous optimization add momentum to your campaigns. Whether it's tailored email funnels to target audiences in France or data-driven ads combined with influencer marketing, this is where your message reaches the country's vibrant heartbeat.
➡️ Social Ads, Google Ads and Native Ads
We stage captivating ad campaigns on social media, Google and other platforms. Our expertise in Social Ads, Google Ads and Native Ads brings cultural diversity to your ad campaigns. Reach the hearts of people in France with data-driven ads – a cultural show that is both effective and efficient. More data, more culture! That's how we reach a diverse audience with UGC content and targeted performance marketing and ads.
Brands with which we already successfully cooperate
Our social marketing agency has successfully worked with numerous brands and companies to implement successful social media campaigns and achieve their social media goals.
We will be happy to advise you!
If you would like to learn more about our social media marketing and services, we are at your disposal. Our team of experts is ready to answer your questions and develop a customized social marketing strategy for your business in France.
Our cases
Here we share some insights into some of our most successful social media marketing campaigns and projects.
https://cmxcreator.com/wp-content/uploads/2023/08/france-featured-image.jpg
600
1200
W_kinski
/wp-content/uploads/2023/01/cm-creator-influencer-marketing-tiktok-instagram-youtube-logo-web-black.svg
W_kinski
2023-08-01 16:38:24
2023-08-07 17:28:25
Marketing Agency France⚡ Ads, Social Media, Influencer, Campaign